The book of Revelation contains
visions of the end times, dire warnings
and describes the triumphant return
of Jesus Christ. It also describes the
rewards in store for us in heaven if we
overcome (nikao) and get the victory.




νενικηκατε



"He who has an ear,
let him hear what the
Spirit says to the churches."
Revelation 2:29

Jesus to John after describing
the new heaven and new earth

He who overcomes

(

nikao)
will inherit all this, and I will be
his God and he will be my son
Revelation 21:6-7
---
---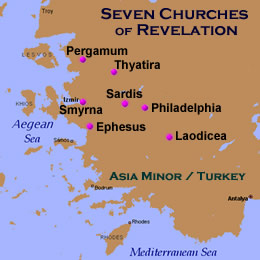 "Do not be afraid. I am the First
and the Last. I am the Living One;
I was dead, and behold I am alive for ever and ever! And I hold the keys of death and Hades.

"Write, therefore, what you have seen, what is now and what will take place later. The mystery of
the seven stars that you saw in
my right hand and of the seven golden lampstands is this:

The seven stars are the angels
of the seven churches, and
the seven lampstands are
the seven churches.
Revelation 1:17-20

Nikao
nikao (nik-ah'-o); the Greek word for "Victory"
Major Biblical Translations:
overcome, conquer, prevail, get the victory
1. To overcome
a. to carry off the victory, come off victorious
1. of Christ: victorious over the World and Death
2. of Christians, that keep their faith even unto death:
against the power of their enemies, temptations,
addictions, failures, disappointments and persecutions.
Christians are Victorious!
We have victory (nikao) through Jesus Christ
over what we face on a daily basis:
FEAR, ANXIETY, ANGER, ENVY, DEPRESSION,
LUST, GUILT, GREED, PRIDE, ARROGANCE, HATRED,
DOUBT, DECEIT, CONFUSION, DESPAIR, DEATH, etc.
and even the WORLD!

"Never will I leave you; never will I forsake you."
Hebrews 13:5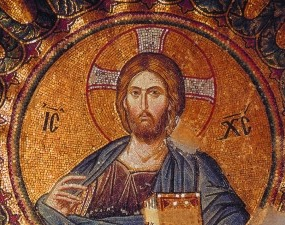 ---
The Apostle Paul the used the word hupernikao
(hoop-er-nik-ah'-o) to vanquish beyond,
i.e. gain a decisive victory:

No, in all these things we are more than
conquerors (hupernikao) through him who loved us.

For I am convinced that neither death nor life,
neither angels nor demons, neither the present nor
the future, nor any powers, neither height nor depth,
nor anything else in all creation, will be able to
separate us from the love of God that is in
Christ Jesus our Lord.
Romans 8:37-39
---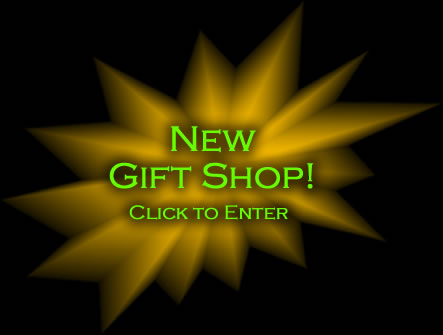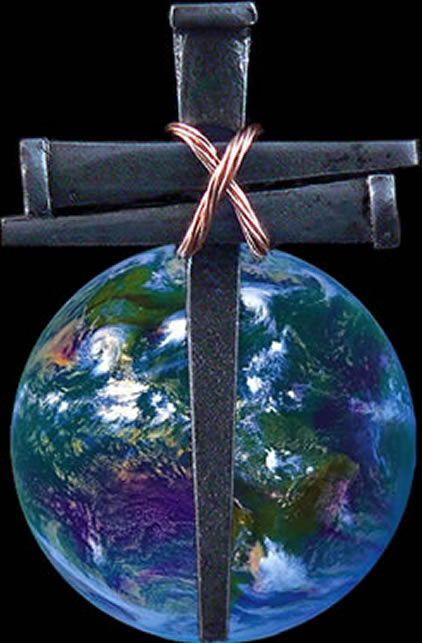 Jesus speaking to the Apostles
during last supper.

In this world you will have
trouble, but take heart
I have overcome (nikao)
the world.
John 16:33


Peace I leave with you;
my peace I give you.
I do not give to you
as the world gives.

Do not let your
hearts be troubled
and do not be afraid.
John 14:27
---
Click on the image if you want to
become a Spiritual Ambassador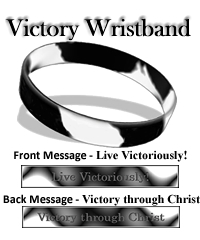 Become a Spiritual Ambassador and
show the world you are victorious!


"I am the Alpha and the
Omega," says the Lord God, "who is, and who was,
and who is to come,
the Almighty."
Revelation 1:8